In recent times, we have witnessed tremendous advancements in healthcare technologies. In an attempt to offer patients better care and mitigate the operation complexities, hospital administrations are making a shift from manual processes and investing in healthcare management software.
Healthcare app developers are constantly coming up with new ideas and innovations to make this software better for medical institutions. In the blog, we will discuss the reasons why every healthcare centre needs effective hospital management software.
What is Hospital Management Software?
Hospital management software is a web-based system that functions to manage different aspects of a medical institution. It aims to make different processes of the medical center paperless. It incorporates all important data with regards to doctors, patients, staff, administrative details, etc.
Why the Need for Hospital Management Software?
There is an increased demand for healthcare app developers and for all the right reasons. Following are some of the prominent reasons why hospital management software has become the need of the hour-
1. Automated and Seamless Management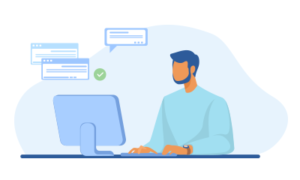 Instead of merely storing and displaying data, effective HMS will also share valuable insights in order to optimize the utilization of employees, clinical decisions, occupancy rates, etc. Moreover, it is also capable of solving errors on its own and remind different users of the software of their important tasks.
The primary objective of hospital management software is to set-up an advanced hospital portal that is capable of managing patients' entire journey in the hospitals.
From making an appointment to the billing and discharge, all the relevant information will be organized in a single screen. Moreover, it also maintains employees' records without cheating any lengthy and messy paper trail.