Hybrid cloud scenario in 2019
According to 451 research, approximately 69% of companies will be using hybrid cloud architecture for IT resources by the end of 2019. The industry is looking at with an opportunistic approach for technology business, the scope of improvement, and various other aspects that can be influenced by specific hybrid cloud architecture.
What is cloud computing?
Cloud computing is the concept of rendering computational, storage, and infrastructural services for high-level computing and deployment needs in a real-time business environment. It generally takes micro-retail payment model for customer companies to pay as they use services on a cloud computing platform.
What is hybrid cloud computing?
Hybrid cloud computing is a specific concept where all the IT resources are run, deployed, and managed on a combination of on-premise and third-party cloud computing services. It is a newly rising concept which surfaces into the technology industry. It is mainly because of the requirement of computationally intensive operations due to AI, machine learning, and high capacity storage backed up by reliable computing services.
Easily-to-implement strategies with hybrid clouds
Company data management
Company data includes all the real-time information and digitally created data along with the internal business processes of a company. It also provides day-to-day working, communication, and intellectual resources that dynamically come into the picture at various points in time during a business calendar. You can strategically build a hybrid cloud protocol for internal technology resource management.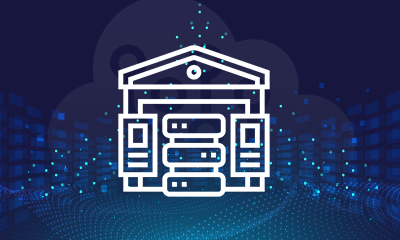 You may systematically dump all the accounting documents, past project resources, and company business records on a third-party cloud computing storage platform. While you keep your existing day-to-day resources at the hand-stretch of your own, provide cloud computing system. It is like creating a cache structure with a combination of on-premise cloud computing infrastructure and putting the rest of the resources on permanent storage, i.e., the third-party cloud computing storage platform. You can handpick all the data which you need to retrieve, edit, and update very frequently to be stored on the on-premise cloud. The rest goes on to third-party cloud computing system. Read More...