Virtual Reality(VR) in 2020
Virtual reality is undoubtedly seeping into the lives of smartphone users, digital buyers, and completely improvising the digital space holistically. With the continually expanding trends, VR market is expected to raise and evaluate around $160 billion by 2023. There are potential signs of numerous other businesses promptly adapting the technology for more significant applications of VR. The companies are presently taking time to build mature, long-lasting, and highly impactful digital solutions that involve usage of multimedia related technologies like virtual reality.
Taking out the company from the smokescreen created by new technologies is something important at this point of time. Which every Founders and CTOs can do at the moment. Building the right solutions that may increase profitability should also help your business look more realistic. It gives a picture of a better prepared landscape at the moment. Creating the proper roadmap and crafting digital solutions that are a perfect blend of human experience and virtual reality, should be on target. It helps in immense value creation as VR is expected to change the technology business world; while we march past 2020.
Difference between virtual reality and augmented reality
The core difference between VR and AR is the inclusion of real tech landscape in 2019. Virtual reality is all about creating completely digital, near-to-real experiences using graphics, image processing, and various other sensory networks. Whereas, augmented reality is about building an interface between real-life objects that interact with virtual reality components, to make new concepts that drive business agendas and improve customer experience. The Apple measuring app 'Measure' lets you measure objects in various dimensions and face recognized emoticons are some of the examples of AR. Whereas, intensified graphics and lifelike 3-D experience in gaming are complete applications of virtual reality.
Best examples of how VR is going to change the modern world in 2020
Touch screen projections: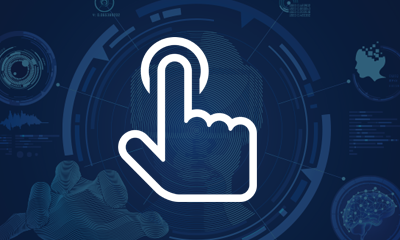 Virtual reality is expected to team up with IOT-based solutions that are capable of bringing a humanistic edge to digitally enhanced interiors. We can expect digital projections of mobile app controls, smart home, and all other types of controlling and maneuvering in our day to day lives. Imagine, years from now, you will be capable of using your hand as a touchpad, with the complete mobile dashboard flexibility for adjusting all the features and controlling mobile apps.
Apart from this, we can expect touch screen projections of home center controlling various smart home appliances. They will all be operated with projections on walls, sofa surfaces, and tables with the added convenience to users. Read More...