Importance of UI in 2019
Here is all you need to know to get hold of a critical proposition of immaculate user experience in all the digital solutions. Digital solutions are making businesses compete at a throat-cutting level. It is one of the main reasons why it is becoming an altogether distinct dimension of competition. When there is a competition of a great UX, the product development team is bound to focus on UI. UI needs to be taken very seriously because often, people fail to justify the kind of importance and targeted effort it requires.
According to Forbes, a strategic effort to improve the UI/UX has the potential to increase the conversion rates up to 400%. It is said that the margin of error for UI design is very less. There is a considerable number of people who are not giving the due desired attention to UI designs (only 55% of companies perform any user testing).
UI design errors that can affect the conversion rate badly
Website loading time
Website loading time is one of the critical factors that decide whether if you will be able to engage the customers or not. If it is taking too long to load, it has developed SEO penalties on your website and lowers rankings. Robust loading website is an added advantage and thus helps you increase your most probable customers with a clean UI, imparting an excellent user experience consistently. According to research, people are more expected to lose their customers, up to 40% if the website doesn't load within the first three seconds.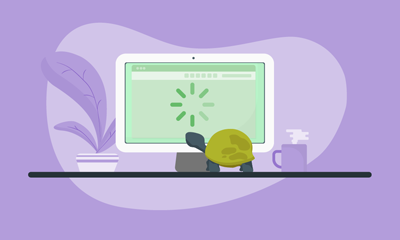 Sight loading time is critical, and it can be easily achieved by:
Reducing data-intensive API calls upfront
Building lightweight graphics
Optimizing requirement of bandwidth
Securing the website against those attacks and unnecessary request
Optimizing the performance of server link up with CDNs
Taking a mobile-first approach
Responsiveness
Responsiveness has a significant effect on the overall user experience. Users are increasingly taking up solutions that are interoperable and allow handoff capabilities. By handoff capability, we mean that digital solutions which let the users carry on the same task while interchanging devices like PCs, laptops, mobile phones, and tablets. It is essential to ensure that your digital solution is offering a pleasant user experience. It should be up to the mark with the top user expectations, which can be created by using the distributor to approach any device.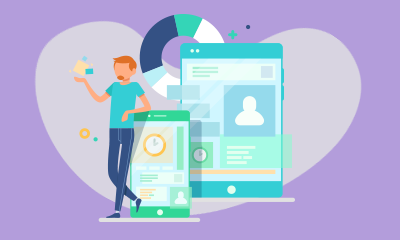 If the product fails to create a similar or better user experience compared to one device from the other, the user creates a better perception of the solution. It can be misleading that this is precisely how customer psychology works at large. You should try ensuring a great user experience with a completely responsive UI design, not just at all types of devices, but with all resolutions corresponding to each devices. You can provide the web design responsiveness by:
Manually testing your digital solution on various devices
Consciously making efforts to ensure that the UI works the best in different resolutions during UI testing keeping a point of UI design testing in the test suite.

Read More @ https://www.w2ssolutions.com/blog/ui-ux-design-errors/